Success Story eBook |
5 Complex Data Centers - One Security Solution



---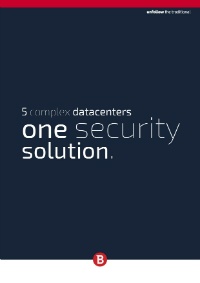 Organizations today are being tasked to do more with less. Business leaders look for technology solutions that can increase efficiencies and lower costs.
So why stay with a product that actually decreases your datacenter performance?
Read about five companies who switched from their traditional security solutions to Bitdefender GravityZone and realized improvements in performance, protection, and manageability.
They took the step towards datacenter bliss – you can too.
Fill in the form to get the eBook today and get ahead of the competition!
Share This on: