Get a special price for using:
Bitdefender Advanced Threat Security

Bitdefender EDR

Bitdefender Patch Management

Bitdefender Full Disk Encryption
A transformation of MSP security is underway as new technologies are adopted and new billable services are offered to customers to address evolving ransomware, phishing, APTs, fileless attacks, and exploits. However, adding layers from several vendors and adopting unproven technologies increases overhead and hampers performance with no real gain.
Bitdefender delivers advanced security layers as part of a unified and proven MSP security suite to help you improve protection and increase profits, all while automating and streamlining security management.
Activate extra security layers, manage all efficiently from one console
Activate advanced MSP security layers in the same Bitdefender MSP console without installing new agents on the computers.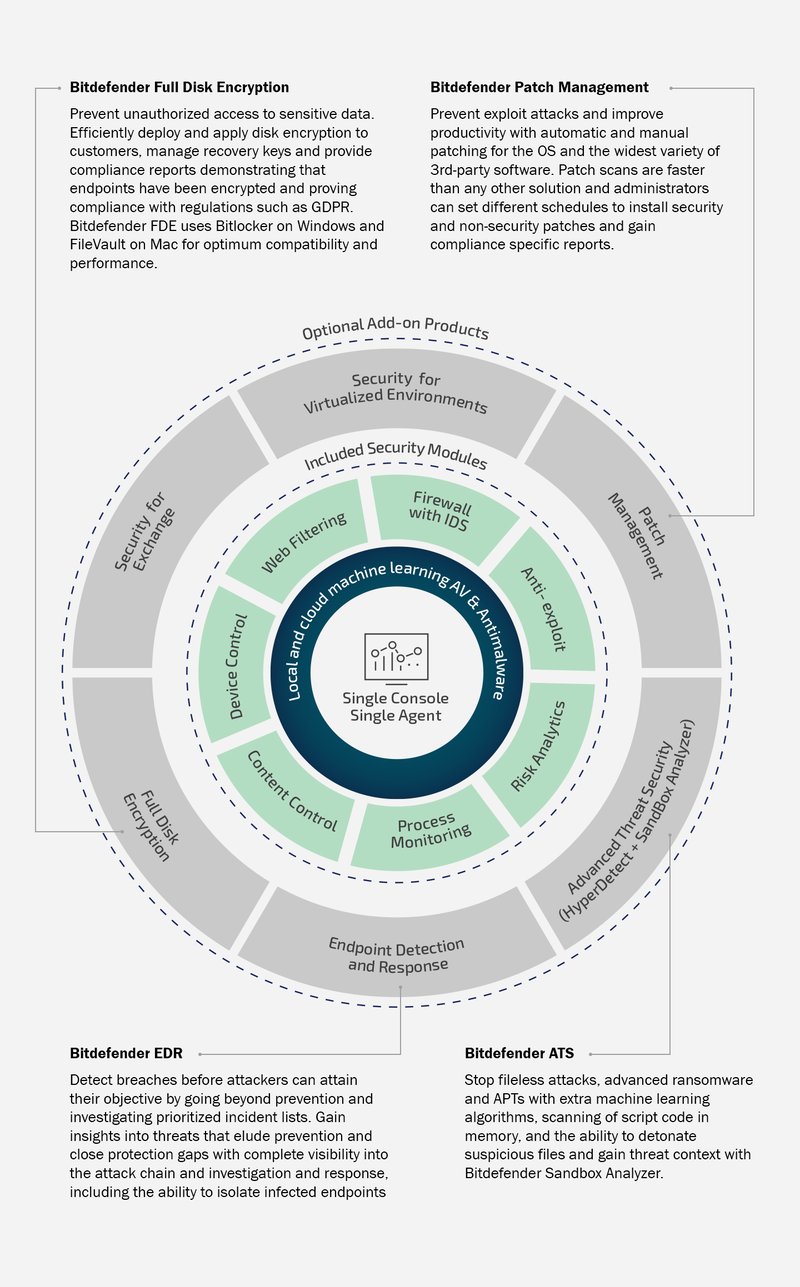 How Bitdefender Advanced Threat Security stops elusive attacks
See how and when additional technologies in ATS can intervene in the advanced ransomware attack kill chain described below: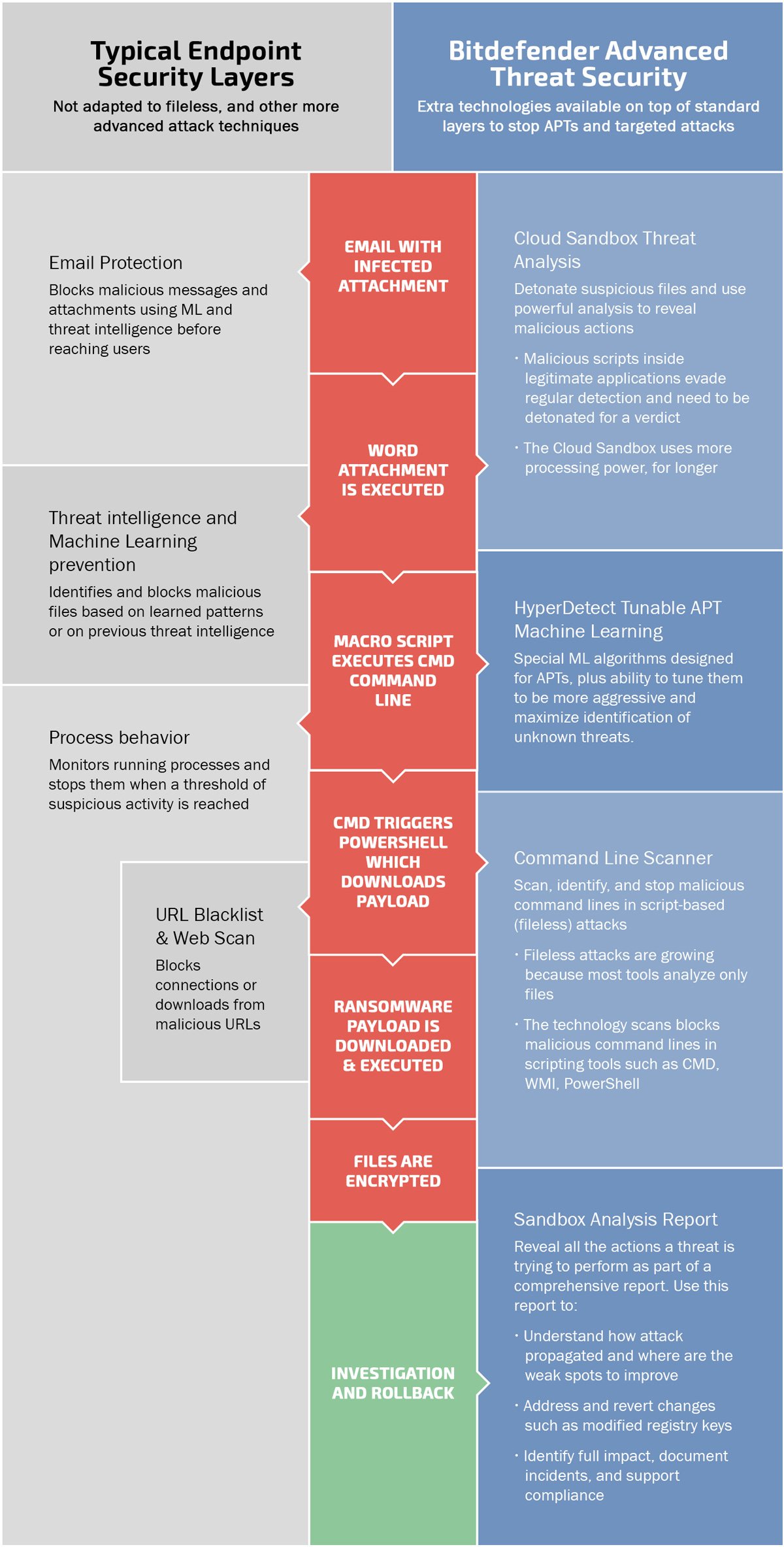 Consistently superior protection and performance in independent tests
Unlike other products, Bitdefender Cloud Security for MSPs features mature machine learning, and extra hardening, control, prevention and detection layers that are proven against advanced attacks.

What do MSPs say about using Bitdefender?
"Bitdefender was the one catching more of the bad guys, providing better protection. Bitdefender also had the best reporting and the best console."
- Brian Luckey, National Manager, Managed Services, All Covered
"Since we've moved to Bitdefender, it's been flawless. Simply put, we don't get malware. Roughly, 95 percent of the malware we used to have is gone. We also haven't had a single ransomware exploit."
- Brad Wilson, network engineer, IRIS Solutions
"We chose Bitdefender Cloud Security for MSPs because it had the best record of consistently stopping ransomware and other threats in their tracks. We also liked Bitdefender's flexibility to customize settings to our clients' security requirements and the ease of managing via the cloud console."
- Mike Blom, President, Netrix IT