Get your complimentary copy of Forrester® Wave™ for Enterprise Detection and Response (EDR), Q1 2020, and discover the criteria you should look for in selecting your Endpoint Detection and Response solution.

Bitdefender was among the 12 vendors Forrester featured in its most recent Wave for EDR evaluation. First time included in the report, Bitdefender was cited as "the biggest EDR vendor you haven't considered but should have". Bitdefender was named a Strong Performer, with the highest possible scores in the performance, security analytics, and response capabilities criteria.
Download this report to learn:
Criteria when selecting an endpoint detection and response platform
Capabilities to look for in cybersecurity vendors in this space
What we think makes Bitdefender's EDR offering unique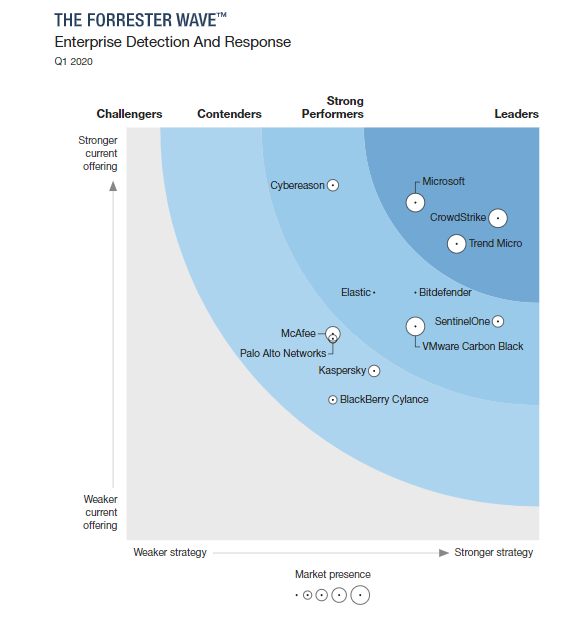 Experience end-to-end breach avoidance. Consolidate EDR capabilities, prevention, hardening and risk analytics under a single platform. Streamline management and optimize cost by using a single cybersecurity vendor to protect all your endpoints, network and cloud.
Find out more about our EDR products & solutions: