The endpoint is today's biggest cyber battleground with increasing numbers of home-based and mobile workers and the real-time movement of data from cloud environments to datacenters and remote devices.
Use this complimentary copy of The Forrester®  Wave™ Endpoint Security Software As A Service, Q2 2021 to help you select an endpoint security solution to become more resilient against today's cyber threats.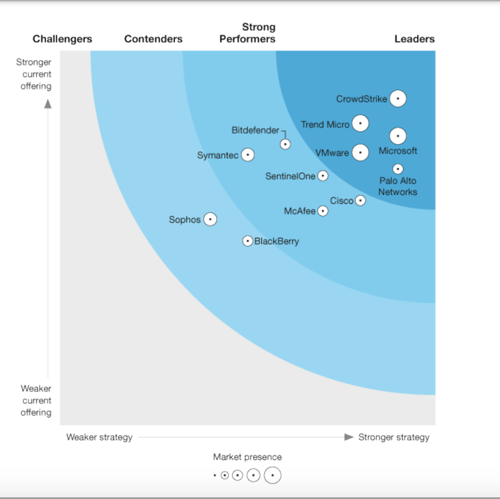 In this report, Bitdefender is included as one of the 12 "most significant" endpoint security providers. Forrester performed a stringent analysis of the market benchmarking against 24 individual criteria. Bitdefender was named a Strong Performer, scoring among the highest in the Product Performance criterion and receiving the highest possible scores in the criteria of Corporate Strategy and Partner Ecosystem.
Download your complimentary report to learn:
What criteria can help you evaluate endpoint security solutions
How the most effective endpoint security tools balance effective threat prevention with automatic and precise threat detection
Why Bitdefender was named a Strong Performer
Learn more about Bitdefender endpoint security products & solutions: