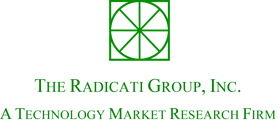 Zero-day threats and persistent malicious attacks are a growing concern affecting organizations of all sizes. There are a lot of cybersecurity solutions out there, which is why Radicati Group's 2021 Market Quadrant for APT Protection report is a useful tool to help you evaluate key criteria and capabilities to protect against even the most stealthy threats.
Questions this complimentary report can help you answer:
How do 12 leading cybersecurity companies stack up in terms of their capabilities and effectiveness at defending against Advanced Persistent Threats?
What capabilities and technologies do I need to protect my entire attack surface?
Which cybersecurity companies offer the functionality, customer support, professional services, and pricing I need?
Why Bitdefender is named a "Top Player" and how we can help your organization better protect against advanced attacks.


Download the free copy of the Radicati Group – Market Quadrant – ATP Protection, 2021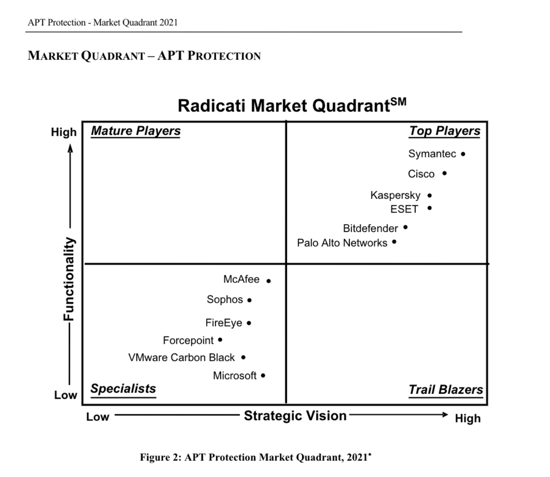 Radicati Group names Bitdefender a "Top Player": "Bitdefender effectively combines an array of solutions including, endpoint security, EDR, XDR, MDR as well as patch management, encryption, and email security, to guard against advanced threats."