Subscribe to our blog
"Business Insights

in Virtualization and Cloud Security"
---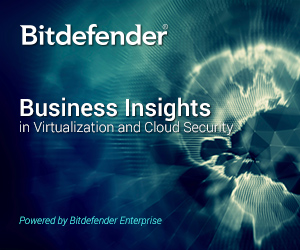 If you're serious about security for DaaS, VDI, Virtualization and Cloud, our Bitdefender Business Insights Blog will help you stay on top of the latest tips, trends and best practices.
Join our community of business leaders, virtualization and cloud experts, and infrastructure & operations professionals to stay up to date with relevant information about virtualization and cloud security.
By joining, you have access to leading edge topics that include:

Public Cloud Security

Security for Virtualization and Private Cloud

Compliance

Antimalware and Advanced Threats

VDI and DaaS

And so much more!

Submit the form to subscribe by email today
or subscribe via RSS